Sizing and Fabric
Bitty to Bootylicious.
We've got you covered with two inclusive sizes. 
BITTY will fit  👉 XS/S/M/L(12) 
BOOTY will fit  👉  L(14)XL/XXL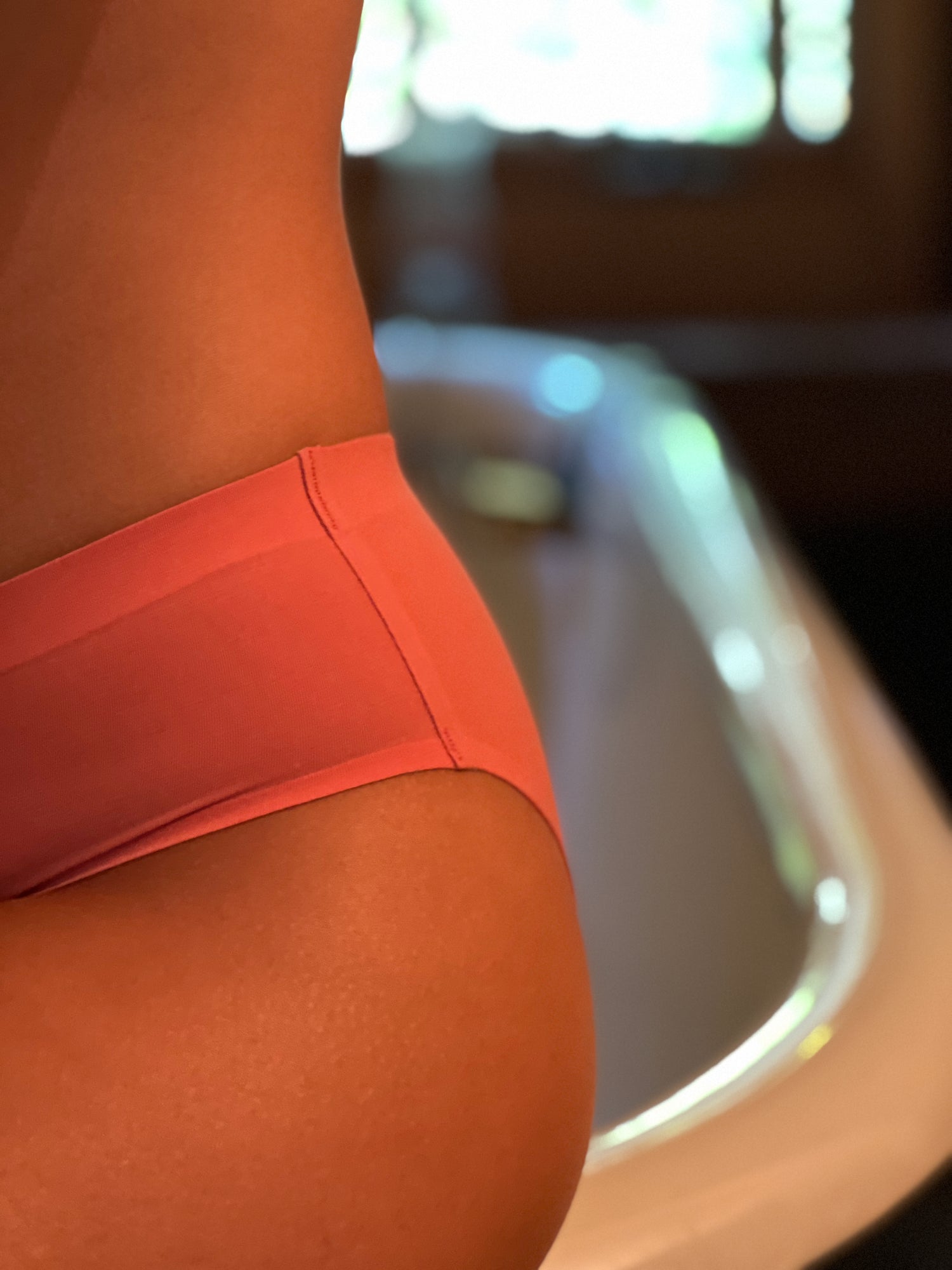 We believe that every woman deserves to feel comfortable and confident in her own skin, which is why our inclusive fit options are for all body types. Daily Briefs are made from high-quality materials with a buttery-soft finish that feels like a second skin. We've invested in the best fabrics and production methods to ensure a product that not only looks great but also feels amazing to wear.
Buy Now
Why buy Daily Briefs?
$40 WTF?

Investing in friendship worth the $40 price tag. But also unlike flowers that wither or wine that can lead to a hangover, our undies provide long-lasting joy. Daily Briefs are fun and thoughtful with a fabulous un-boxing experience. Not to mention our attention to detail on fit and fabric comfort. So why settle for a fleeting gift when you can give a gift that keeps on giving?

A smashing unboxing experience. 
How do I choose a size for my BFF's bum?

We invested in the fabric and fit of Daily Briefs to ensure they become everyones next comfiest, favorite, luckiest pair of underwear. With such buttery, soft, stretchy fabric we have two inclusive sizes.

BITTY XS/S/M/L(12)

BOOTY L(14)XL/XXL

Booty covers more plus sizes than most, but we are working with our manufacturer to offer more. xoxo
TMI (Gusset Billboards)

Daily Briefs are a unique and daring product that may not be for everyone, but for those who have received our cheeky messages, we have had nothing but positive and joyful feedback. In fact our gusset billboards are proving to be a playful and unexpected twist in our customers lives.  The gift-givers feel good and the gift-getters feel better. 

A smashing unboxing experience. 
Having a 💩 day?

Sick of buying $2 undies from bargin basements? In a world that seems to be constantly imploding, it's more important than ever to take a moment to celebrate.  Buying a gift for yourself can bring a sense of joy and comfort, providing a small but meaningful escape from the chaos. You deserve humor and happiness in uncertain  times.  Treat yourself oxoxo